Very good companies in Scotland
Scotland: hotels, shopping, restaurants, shops, pubs, bars

Revo Technologies Ltd is an award-winning electronics designer and manufacturer of digital radio products for the DAB and DAB+ as well as docking products for iPod/iPhone/iPad. Revo places a strong emphasis on quality and user experience.

Magnificently restored Scottish Castle, now a five star Relais & Chateaux Hotel, with 36 acres of glorious garden and woodland on the rugged and beautiful Ayrshire coast in Ballantrae, Scotland - also features a three AA rosette dining room.
Glenapp castle was named Romantic Hotel of the Year at the Scottish Hotel Awards 2011.
Glenapp Castle was awarded by the Scottish Tourist Board - Five Gold Stars Hotel - and the AA - Five Red Stars Hotel - as at August 2011.
Awards received by Glenapp Castle include: Most Excellent Country House (2002), Luxury Hotel of the Year (2005), Scotland's Leading Castle (2004), Hotel of the Year for Scotland and Northern Ireland (AA 2005-2006), Scottish Castle of the Year.
The restaurant at Glenapp Castle Hotel and its Head Chef Adam Stokes have won Restaurant of the Year at the 2011 CIS Excellence Awards, one Michelin Star 2012 and four AA Rosette (2012 AA Restaurant Guide).
The Fine Dining Award - The Scottish Hotel Awards 2012

Jacobite Experience Loch Ness
Provider of award-winning cruises, day tours and charters on Loch Ness, Scotland. The company operates three vessels and four mini-coaches and offers a variety of experiences with its whole focus on ensuring that customers enjoy the highest quality
Winner - Extra Mile (Businesses that exceed customers' expectations) - Medium Business - Scottish Thistle Awards 2009
Quality Scotland Best Small Business 2008 - The Scottish Awards for Business Excellence
Other awards include: Silver Award Green Tourism Business Scheme (as at April 2011) - National Tourism Business of Year 2004 - Highlands & Islands Tourism Business of Year 2004 - Visit Scotland 5 star Tour (Scottish Tourist Board as at April 2011
Shortlisted - Best Use of Social Media - Highlands and Islands Tourism Awards 2011

Rox is an award-winning luxury jewellery and watch retailer with a strong reputation for its diamonds engagement ring. Rox has flaship stores in Glasgow's Argyll Arcade and Edinburgh's Assembly Rooms and also proposes its jewellery onlin
Rox received the title of Independent Jeweller of the Year - UK Jewellery Awards 2011.
Rox won 'Online Retailer of the Year' at the Scottish Retail Excellence Awards 2010.
Rox was crowned Independent Retailer of the Year at the Scottish Retail Excellence Awards 2009.
Official Winner - Scottish Retailer of the Year – Scottish Fashion Awards 2011.
ROX is a member of the NAG (National Association of Goldsmiths) which was established in 1894 to provide services to the Jewellery Industry of Great Britain and Ireland and promote high prefessional standards in the jewels industry.
Rox has been short listed for Independent Retailer of the Year and Store Design of the Year at the UK Jewellery Awards 2013.

Specialists in wedding jewellery and bridal accessories offering a wide collection of handcrafted wedding tiaras, headbands, hair accessories and vintage tiaras. Products are distributed online, or instore at their boutique in Kilmarnock, Scotland
Corrine Smith Design was named Winner - VOWS Award for Bridal Accessories in 2008, 2009, 2010, 2011 and 2012 - (VOWS - Voted outstanding wedding supplier) - 5 years in a row!

Traditional online butcher and game dealer specialising in producing quality Highland, Shorthorn and Aberdeen Angus Beef from their own farm. Also carefully sources local pork, lamb, venison and game from farms and estates with a similar ethos.
Listed in UK top 10 butchers - The Times 2010.
Winner of Great Taste Gold Awards 2009 and four Great Taste Gold Awards 2010 (Sausage, bacon, rump steak, rib eye steak).
Winner of five One Gold Star (Lamb Noisette, Beef Topside, Venison Escallop, Venison Sausage, Beef Steak Burger) at the Great Taste Awards 2011.
Macbeth's Butchers have won the Best Marketing Initiative at the Highlands & Islands Food & Drink Awards 2012.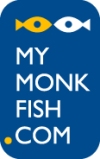 Based in the city of Edinburgh in Scotland, the food blogger mymonkfish, along with the assistance of the foolhardy Mr Predictable (chief critic and taster), salivates, tests and tries the latest food ventures and restaurant openings in town
Reader Blog of the Month - BBC Olive Magazine - June 2011
Ranked #13 in The best Scottish websites - The List Magazine (Edinburgh and Glasgow)- (Highest ranked Scottish food blog or website)
Ranked #3 - Top blogs - Gastronomy - ebuzzing - February 2012

Cluny Bank Hotel is set in the best residential area of Forres on the world famous Whisky and Castle Trails in Scotland. The hotel is within walking distance of the Forres Golf Course and close to the many activities available in the Moray area
'Real Food Chef Medaille d'Or' & 'Restaurant Special Commendation 2010' - Scottish Hotel Awards 2010
Franklin's Restaurant at the Cluny Bank Hotel was shortlisted for The Taste of Highlands and Islands Restaurant Awards 2010 and named Taste of Grampian Restaurant of the Year 2008
Cluny Bank Hotel was Highly Recommended - Small country house hotel - The Scottish Hotel Guide 2011.
Franklins Restaurant - Real & Local Food Restaurant Award 2011 - The Scottish Hotel Awards 2011
Received "Dame of Hospitality Award" at the Scottish Hotel Awards 2013.