Find Very Good Service
Search for companies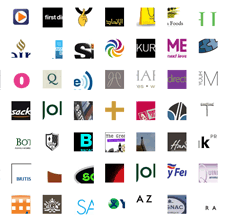 Very Good Service finds companies with good customer service and great products
Go find good service

Customer Service Awards
Iken wins a customer service award.
The knowledge management platform Iken has won The Service Desk Institute (SDI) Best Service Desk Customer Experience Award 2020.
Bates Wharf Marine Sales win a 2020 customer service award
Bates Wharf Marine Sales are the winners of the Customer Service Award at the 2020 Motor Boat Awards - Dusseldorf, 21st January 2020.
eviid receives customer service award
eviid has received the award for Best Customer Service Product for Business at The 2019 UK Customer Service Excellence Awards - London 10th April 2019.
Find out more
Atom Bank wins best customer service award
Atom Bank has won the Best Small Customer Service Team category at the 2019 European Contact Centre & Customer Service Awards - London, 26th November 2019.
Liberty Bus win a 2019 customer service award
Liberty Bus have won the category Best Service from Travel in the 2019 Customer Service Awards - Jersey, 21st Oct 2019.
Pig & Whistle Restaurant recognised for good customer service.
Pig & Whistle Restaurant has won the Essex Life Food & Drink 2018 Customer Service Award - Chelmsford, 28th September 2018.
The Friary Guildford winners of Best Customer Service award.
In the 2018 Experience Guildford Customer Service Awards, the Best Customer Service by Service Providers category has been won by The Friary Guildford - Guildford, 10th September 2018.
Surf & Turf in Guernsey win customer service award
Surf & Turf have been declared overall winners of the 2018 Customer Service Awards in the Channel Islands.
Customer service award for Welsh tourist attraction
Vale of Rheidol Railway, a tourist attraction in the Rheidol Valley Wins Outstanding Customer Service at Aber First Awards 2017 - Aberystwyth, 12th July 2017.
Zuora wins customer service award
Zuora, a cloud technology platform service provider, has been declared Gold Winner in the 2017 Customer Sales and Service World Awards for its Customer Service & Contact Center Department of the Year - 500 - 2,499 Employees.
B4 singled out for Exceptional Customer Service
B4 Car Park, Birmingham has won the Exceptional Customer Service Award at The 2017 British Parking Awards organised by Parking Review magazine - London, 10th March 2017.
Adestra recognised at the UK Customer Satisfaction Awards
Adestra, a company providing customer driven marketing services has won the Customer Focus Award - SME at the 2017 UK Customer Satisfaction Awards - London, 8th March 2017.
Daisy Connect wins Customer Excellence Award.
Daisy Connect, a specialist provider of communication services to UK companies, have won the 2017 O2 Customer Excellence Award which is based on customer service index scores and retention rates - London, 9th March 2017.
Bee-Clean receives a customer service award
Bee-Clean, an industry-leading Canadian company providing custodial services, is the Winner of Pinnacle Award for Customer Service at the BOMA Edmonton 2017 Awards - Edmonton, 4th March 2017.
Bombardier wins 2 customer service awards
The customer service team of the company Bombardier has received a People's Choice award for Favorite Customer Service, and a Silver award for Customer Service Department of the Year at the 11th Stevie Awards - Las Vegas, 2nd March 2017.
RDLC collects best customer service award
RDLC, the lunch club for recruitment companies, has received the Best Customer Service Award at the Recruitment Industry Supplier Awards - London, 16th February 2017.


Browse & recommend
Regional good companies
We want to hear from you
Featured company

Very Good Service finds companies offering good customer service.
Good customer service companies which have joined Very Good Service in the UK:
Sureflap have been shortlisted for the Best eCommerce Customer Service Award 2014. Home Leisure Direct has won ECMOD Direct Commerce Readers' Choice in 2013 - commended for customer service and continuous innovation. Alpari UK have won a customer service award in 2013. W.A. Ellis have won two customer service awards in 2014. Pets At Home a past winner of the Customer Service Initiative of the Year. Beads Unlimited are winners of a Best Service and Best Website award in 2012/2013. Staysure, have won a Customer Service award in 2013. World First Foreign Exchange, are winners of the Customer Focus Award in 2012. Grays of Westminster have been declared winners of a 2013 Good Service award. Wiltshire Farm Foods has won a best customer service award in 2014. Be At One, winner of a customer care award in 2013.
Have a look at the Special offers proposed by companies listed on verygoodservice.com.
If you have come across companies which consistently offer a good customer service, please do not hesitate to recommend them to us, using #verygoodservice on your favorite social network.
Say thank you to them by sending us a Tweet or a message on Facebook or Google+ , with a mention for the individual who was at the heart of the great experience. To see some that we have received recently, you can visit the customer feedback page on the Very Good Service blog.
Thank you