Find a good company
Search for companies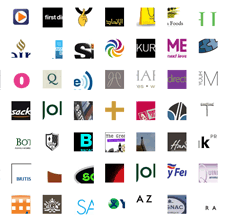 verygoodservice.com finds companies with great products and good customer service
Go find a good company

Awards news
Auto Windscreens recognised for best customer service
Auto Windscreens, a leading company in automotive glazing, was presented the award for Best Customer Service at the International Auto Finance Network Awards 2015 - London UK, 13th May 2015.
Batelco collects customer experience award
Batelco, one of Bahrain's leading communications solutions company, has received the Best CEM (Customer Experience Management) Brand award at the 2015 CEM in Telecoms Middle East Summit - Bahrain, 17th May 2015.
Nicolosi picks up Customer Service Excellence award.
Nicolosi Moving & Storage, an Arizona company, has received The Better Business Bureau of Southern Arizona Torch Award for Customer Service Excellence in 2015 - Tucson, 12th May 2015.
Icom employee Wins RFUANZ 2015 Customer Service Award
Edward Ross, Technical Support Manager for Icom New Zealand, has received the 2015 Customer Service Award in the RFUANZ (Radio Frequency Users Association of New Zealand Awards) for his work with Oxfam - New Zealand, 7th May 2015.
Proofpoint Receives Award for Best Customer Service
Proofpoint Inc., a leading next-generation security and compliance company, won Best Customer Service in the Excellence Award category at the 2015 SC Magazine Awards - California, 6th May 2015.
Victoria Airport ranks top for customer service in 2014
Victoria International Airport has won the Airports Council International award for service quality for North American airports serving up to 2 million passengers - Montreal, 16 February 2015.
407 ETR Customer Service Wins Quality Assurance Award
407 ETR (a Canadian Express Toll Route) has won the Service Quality Measurement (SQM) Quality Assurance Program Gold Award for Call Centre Best Practices - Toronto, Canada, 5th February 2015.
International Bank of Qatar recognised for its customer service
International Bank of Qatar, (ibq), has won Banker Middle East's award, for Best Retail Customer Service in Qatar within the Banking Products Awards 2014 - Doha, 12th January 2015.
Yorkshire Packaging wins a 2014 customer service award
Yorkshire Packaging Systems are the winners of the Customer Service Award in the PPMA (Processing & Packaging Machinery Association) Group Industry Awards 2014 - Birmingham, UK, 2nd October 2014.
Gogo wins social media customer service award
Gogo, the in-flight connectivity provider has won Best Social Media Customer Service in the inaugural Skifties social media travel awards - New York City, 24th September 2014.
NICE Wins Two Customer Service Excellence Awards at CONAREC 2014
NICE Systems, the worldwide provider of software solutions, has won two Customer Service Excellence Awards -Intelligent Analytics and Digital Recording- 2014 National Congress of the Company-Customer Relations - SO PAULO, Brazil, 17th September 2014.
List of customer service awards
Companies wishing to enter customer service awards can find a list of reputable awards to enter on our blog.
Find out more
David Maxwell Hairdressing comes top for customer service
David Maxwell Hairdressing has been rewarded with The Customer Service Award at the Bath Chronicle Business Awards 2014 - Bath, UK, 11th September 2014.
Big Frog collects Customer Service & Loyalty Award
Big Frog Austin, designer and producer of custom T-shirts has received the Customer Service and Loyalty award (small) in the Greater Austin Business Awards 2014 (#GABA2014) - Austin, Texas, 27th August 2014.
Seafresh fishmongers are winners of two customer service awards
Seafresh fishmongers were recognised for Best Overall Customer Experience and voted Overall winner of the 2014 Livingroom Customer Service Awards organised in association with the Guernsey Chamber of Commerce - Guernsey, 24th July 2014.
University of Derby collects Customer service Award
The University of Derby has been voted in top position for Best Customer Service in the National Student Housing Survey 2014. This recognition is awarded to the university or private hall provider achieving the highest levels of customer service.


Browse & recommend
Regional good companies
We want to hear from you
Featured company

Teachers Building Society has recently won a customer focused national award - featured on our financial services pages
More about companies which have joined Very Good Service in the UK:
Sureflap have been shortlisted for the Best eCommerce Customer Service Award 2014. Home Leisure Direct has won ECMOD Direct Commerce Readers' Choice in 2013 - commended for customer service and continuous innovation. Alpari UK have won a customer service award in 2013. W.A. Ellis have won two customer service awards in 2014. Pets At Home a past winner of the Customer Service Initiative of the Year. Beads Unlimited are winners of a Best Service and Best Website award in 2012/2013. Staysure, have won a Customer Service award in 2013. World First Foreign Exchange, are winners of the Customer Focus Award in 2012. Grays of Westminster have been declared winners of a 2013 Good Service award. Wiltshire Farm Foods has won a best customer service award in 2014. Be At One, winner of a customer care award in 2013.
Have a look at the Special offers proposed by companies listed on verygoodservice.com.
If you have come across companies which consistently offer a good customer service, please do not hesitate to recommend them to us.
If you believe excellence should be encouraged, why not give some feedback by sending us a Tweet or a message on Facebook or Google+ as a way to say thank you to them, and even to the individual who was at the heart of the great experience. To see some that we have received recently, you can visit the customer feedback page on the Very Good Service blog.
Thank you