Find a good company
Search for companies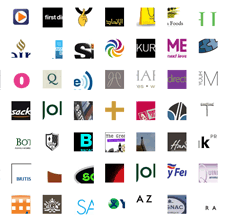 verygoodservice.com finds companies with great products and good customer service
Go find a good company

Awards news
Macrae & Dick Ltd Won the 2014 Automotive Management Awards for Excellence in Customer Service
Macrae & Dick Limited, one of the longest established dealers in the UK retail motor industry has received the Automotive Management Excellence in Customer Service award - Birmingham, 27th February 2014.
PruittHealth Centers receive 2014 Customer Service Experience Award
Twenty-nine of PruittHealth health care centers have received the Pinnacle Quality Insight 2014 Customer Service Experience Award, demonstrating their dedication to providing best in class healthcare services - USA, 4th March 2014.
Intelemedia Receives 2014 Product of the Year Award from TMC's Customer Magazine
Leaders Choice, a multiple call center integration tool designed to enhance customer experience has received the Customer Magazine 2014 Product of the Year Award - Texas, 18th February 2014.
Stormforce Coaching collects inaugural MLA Customer Service Award.
The Marine Leisure Association (MLA), group association of the British Marine Federation (BMF), has named Stormforce Coaching winners of its new Customer Service Award - Egham, Surrey, January 2014.
Samsung receives Customer Care Excellence Award
Samsung Electronics has been picked by the MEA Excellence Awards Institution to be the recipient of the 2014 Electronics Customer Care Excellence Award - Dubai, February 2014.
Emirates NBD picks up customer excellence award.
Emirates NBD, a Middle East bank, has received the Banking and Finance Customer Care Excellence Award at the 8th annual Middle East Government and Business Customer Care Excellence Awards 2014. Dubai, February 2014.
Qatar UAE Exchange receives Best Customer Service award
Qatar UAE Exchange has received the Best Customer Service Initiatives award at the International Finance Magazine Awards 2013. Dubai, 2013.
John Grose wins award for excellent customer service
John Grose won the award for their work with the Motability Car Scheme, as part of a programme to reward local Motability dealerships that provide outstanding customer service in their area. Ipswich, January 2014.
Balfour Beatty Communities Receives 2013 Award for Customer Service Excellen
Balfour Beatty Communities has received a 2013 Multifamily Real Estate Award for Customer Service Excellence (also known as the CEL & Associates A List award) for properties across Navy Southeast housing portfolio. US, December 2013.
FBC Manby Bowdler Wins National Award For Customer Service
Shropshire law firm FBC Manby Bowdler has received the inaugural LawNet Mark of Excellence Award. Daventry, Northamptonshire, 8th November 2013.
Claranet wins Best Customer Service Strategy Award
Claranet, a leading independent managed services provider in Europe, has received the Award for Best Customer Service Strategy at the Storage, Virtualization and Cloud (SVC) Awards. London, 21st November 2013.
Ogilvie Fleet recognised for its good customer service
Ogilvie Fleet's disposals team has received the 2013 FN50 customer service team award. The FN50 is an annual report by Fleet News on the UK's top 50 contract hire and leasing companies. London, 15th November 2013.
JW Marriott New Orleans collects Customer's Choice Award
JW Marriott New Orleans is the winner of the Top Rated Web-Wide Customer's Choice Award presented by Taleee - New Orleans - 18th November 2013.
Air New Zealand ranked number one in league table for excellent customer service
Air New Zealand has been named top brand in the Australia Customer Experience Excellence Centre index Top 20 for 2013.
Citibank Collects Five Customer Service Awards in Malaysia
Citibank won five awards at the 14th Annual Customer Relationship Management and Contact Center Association of Malaysia's (CCAM) annual awards ceremony - Kuala Lumpur - 17th October 2013.
ADIB bank wins top customer service awards
For the third consecutive year, Abu Dhabi Islamic Bank (ADIB) has been named the UAE's 'Best Overall Bank' in customer service at the 2013 Bank Benchmark Index Awards. UAE, October 2013


Browse & recommend
Regional good companies
We want to hear from you
Featured company

Beads Unlimited have been voted top for Best Service at the Craft Business Awards 2012/2013.
The following companies have recently joined Very Good Service in the UK:
Badger Inks, winner of a Best Customer Service award for 2012 and runner-up for 2013. Pets At Home a past winner of the Customer Service Initiative of the Year. Beads Unlimited winner of a Best Service and Best Website award in 2012/2013. Staysure, winner of a Customer Service award in 2013.World First Foreign Exchange, winners of the Customer Focus Award in 2012. Solomon Taylor and Shaw , award-winning providers of legal services in 2013. Teachers Building Society, finalist for a Customer Service Award in 2013. Utopia, winner of a service and support award in 2012. Be At One, winner of a customer care award in 2013.
Have a look at the Special offers proposed by companies listed on verygoodservice.com.