Find a good company
Search for companies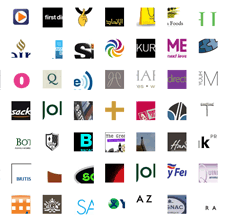 verygoodservice.com finds companies with great products and good customer service
Go find a good company

Awards news
Big Frog collects Customer Service & Loyalty Award
Big Frog Austin, designer and producer of custom T-shirts has received the Customer Service and Loyalty award (small) in the Greater Austin Business Awards 2014 (#GABA2014) - Austin, Texas, 27th August 2014.
Seafresh fishmongers are winners of two customer service awards
Seafresh fishmongers were recognised for Best Overall Customer Experience and voted Overall winner of the 2014 Livingroom Customer Service Awards organised in association with the Guernsey Chamber of Commerce - Guernsey, 24th July 2014.
University of Derby collects Customer service Award
The University of Derby has been voted in top position for Best Customer Service in the National Student Housing Survey 2014. This recognition is awarded to the university or private hall provider achieving the highest levels of customer service.
Collision Clinic has received the 2014 Consumer Choice Award for customer service
Collision Clinic a motor vehicle repair shop, has received the Consumer Choice Award for the fourth consecutive year, based on customer surveys rating factors such as quality of service and value of service - St. John's, Canada, 9th July 2014.
Leicester Tigers awarded Customer Experience Award for 2014
The team at Leicester Tigers, the UK football club, were awarded the Customer Experience top prize for 2014 in the Stadium Business Awards - London, 4th June 2014.
Farncombe wins "Best for Customer Service outside London" conference award.
Farncombe Conference Centre, set in a 400-acres Cotswold estate in Worcestershire, has been voted Best Conference Venue for Customer Service outside London in the 2014 Global Conference Network Awards.
Ernst & Young LLP scoops customer experience award.
Ernst & Young LLP has received the Pega Excellence Award in Customer Experience by Pegasystems Inc. , a leading provider of customer relationship management (CRM) software solutions - New York, June 18, 2014.
407 ETR receives awards for its customer service.
407 ETR, a private operator of highways in Canada has received an award for Best Practices in Recognition Programs and First Call Resolution Leadership from the independent Service Quality Measurement (SQM) group - Toronto, May 2014.
International Bank of Qatar (ibq) wins Best Customer Service Award
ibq has won the Best Customer Service Award for the fifth year at the annual Banker Middle East Industry Awards 2014 - Doha, June 2014.
FMT Consultants collects award for Customer Service Excellence
FMT Consultants, a leading California based provider of technology services, was recently named winner of the Excellence in Customer Service category in the 2014 Small Business Award from the Carlsbad Chamber of Commerce - San Diego, 5th June 2014.
Outsourcery declared Service Provider of the Year 2014
Outsourcery, a leading UK cloud computing and communications provider has been named Service Provider of the Year in The IT Europa European IT & Software Excellence Awards 2014 - London, 26th March 2014.
Telus is one of the award winners at the 2014 'Lithy' Social Customer Excellence Awards
TELUS, the canadian telecommunications company, has been recognised for Excellence in Customer Satisfaction as voted by the Lithium community members at their Social Customer Service Awards - SAN FRANCISCO, May 22, 2014.
We Energies receives Innovation in Customer Service Award
We Energies, an energy provider in Wisconsin and Michigan has received the Innovation in Customer Service Award during CS week, the utility customer service education conference - San Antonio, Texas, 8th May 2014.
Edelman Digital wins social media customer service award
Edelman Digital has received the 2014 Shorty Industry Award for Best Use of Social Media for Customer Service for its Samsung #PowerOn campaign at SXSW 2013 - New York City, 7th April 2014.
Ezbob wins best customer service award
Ezbob, a UK leading financing company for small business, has won the Best Business Award for financial service provider as well as best customer service award for 2014 - London, 24th March 2014.
Macrae & Dick Ltd Won the 2014 Automotive Management Awards for Excellence in Customer Service
Macrae & Dick Limited, one of the longest established dealers in the UK retail motor industry has received the Automotive Management Excellence in Customer Service award - Birmingham, 27th February 2014.


Browse & recommend
Regional good companies
We want to hear from you
Featured company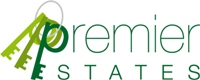 Highly Commended for its Customer Service at the Property Management Awards 2011/2012
More about companies which have joined Very Good Service in the UK:
Home Leisure Direct has won ECMOD Direct Commerce Readers' Choice in 2013 - commended for customer service and continuous innovation. Alpari UK have won a customer service award in 2013. Badger Inks are winner of a Best Customer Service award for 2012 and runner-up for 2013. Pets At Home a past winner of the Customer Service Initiative of the Year. Beads Unlimited are winners of a Best Service and Best Website award in 2012/2013. Staysure, have won a Customer Service award in 2013. World First Foreign Exchange, are winners of the Customer Focus Award in 2012. Grays of Westminster have been declared winners of a 2013 Good Service award. Teachers Building Society have been finalist for a Customer Service Award in 2013. Wiltshire Farm Foods has won a best customer service award in 2014. Be At One, winner of a customer care award in 2013.
Have a look at the Special offers proposed by companies listed on verygoodservice.com.
If you have come across companies which consistently offer a good customer service, please do not hesitate to recommend them to us.
If you believe excellence should be encouraged, why not give some feedback by sending us a Tweet or a message on Facebook or Google+ as a way to say thank you to them, and even to the individual who was at the heart of the great experience. To see some that we have received recently, you can visit the customer feedback page on the Very Good Service blog.
Thank you