Find a good company
Search for companies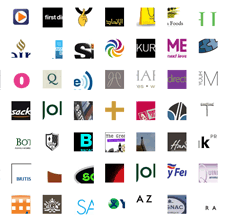 verygoodservice.com finds companies with great products and good customer service
Go find a good company

Awards news
Balfour Beatty Communities Receives 2013 Award for Customer Service Excellen
Balfour Beatty Communities has received a 2013 Multifamily Real Estate Award for Customer Service Excellence (also known as the CEL & Associates A List award) for properties across Navy Southeast housing portfolio. US, December 2013.
FBC Manby Bowdler Wins National Award For Customer Service
Shropshire law firm FBC Manby Bowdler has received the inaugural LawNet Mark of Excellence Award. Daventry, Northamptonshire, 8th November 2013.
Claranet wins Best Customer Service Strategy Award
Claranet, a leading independent managed services provider in Europe, has received the Award for Best Customer Service Strategy at the Storage, Virtualization and Cloud (SVC) Awards. London, 21st November 2013.
Ogilvie Fleet recognised for its good customer service
Ogilvie Fleet's disposals team has received the 2013 FN50 customer service team award. The FN50 is an annual report by Fleet News on the UK's top 50 contract hire and leasing companies. London, 15th November 2013.
JW Marriott New Orleans collects Customer's Choice Award
JW Marriott New Orleans is the winner of the Top Rated Web-Wide Customer's Choice Award presented by Taleee - New Orleans - 18th November 2013.
Air New Zealand ranked number one in league table for excellent customer service
Air New Zealand has been named top brand in the Australia Customer Experience Excellence Centre index Top 20 for 2013.
Citibank Collects Five Customer Service Awards in Malaysia
Citibank won five awards at the 14th Annual Customer Relationship Management and Contact Center Association of Malaysia's (CCAM) annual awards ceremony - Kuala Lumpur - 17th October 2013.
ADIB bank wins top customer service awards
For the third consecutive year, Abu Dhabi Islamic Bank (ADIB) has been named the UAE's 'Best Overall Bank' in customer service at the 2013 Bank Benchmark Index Awards. UAE, October 2013
Sydney Water wins top customer service award.
Sydney Water has been congratulated by Australian Minister for Finance and Services Andrew Constance for winning the Customer Service Institute of Australia's premier award for customer service excellence. Sydney, 10th October 2013.
Chain Reaction Cycles voted Best Customer Service Centre of the Year
The Customer Operations Department of Chain Reaction Cycles, a leading online bike store, has been named Best Customer Service Centre of the Year in the 2013 European Call Centre & Customer Service Awards - London, 2nd October 2013.
Oak Park Security recognised for the quality of its customer service
Oak Park Security, a provider of risk-based security solutions across London, East Anglia & the Home Counties has received the Customer Care & Service award -large company- Essex Business Excellence Awards - Essex, UK, 12th September 2013.
Subway Australia recognised for good customer service
The international sandwich retailer Subway has been included in Reader's Digest Most Trusted Brands 2013 for Quick Service Restaurant (QSR) and has received the Canstar Blue Most Satisfied Customers QSR award for 2013 in Australia.
DHL scoops best customer service awards at EMEA Contact Center World 2013 conference
DHL was recognised for good customer service by picking up Best Customer Service awards at the EMEA Contact Center World 2013 conference. DHL Express Portugal picked a gold whilst DHL UK and Qatar collected a Silver Medal - Vienna - 5th July 2013.
Nawras wins Customer Service Excellence Award 2013
Nawras, a telecommunication company based in the Sultanate of Oman has won the Jury's Distinction Award for Customer Service Excellence in the telecom sector at the 2013 Oman Customer Service Excellence Awards.
TeamSupport rewarded for the excellence of its software
TeamSupport Customer Service Software has been honored with the 2013 IP Contact Center Technology Pioneer Award as one the 2013 best help desk software solutions by TMC, publisher of CUSTOMER magazine.
HomeShop18 named for Best Customer Service in e-Retail
Homeshop18, one of India's leading e-commerce website has collected the Best Customer Service excellence in e-Retail award at the Retailer Customer Service Awards organised by Franchise India.


Browse & recommend
Regional good companies
We want to hear from you
Featured company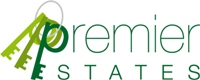 Highly Commended for its Customer Service at the Property Management Awards 2011/2012
The following companies have recently joined Very Good Service in the UK:
Badger Inks, winner of a Best Customer Service award for 2012 and runner-up for 2013. Pets At Home a past winner of the Customer Service Initiative of the Year. Beads Unlimited winner of a Best Service and Best Website award in 2012/2013. Staysure, winner of a Customer Service award in 2013. World First Foreign Exchange, winners of the Customer Focus Award in 2012. Grays of Westminster, winners of a 2013 Good Service award. Solomon Taylor and Shaw , award-winning providers of legal services in 2013. Teachers Building Society, finalist for a Customer Service Award in 2013. Utopia, winner of a service and support award in 2012. Be At One, winner of a customer care award in 2013.
Have a look at the Special offers proposed by companies listed on verygoodservice.com
We are always looking for new companies offering good customer service, so if you do, please do not hesitate to get in touch.